Men in suspenders are the sexiest attire if wear them correctly; I think you know what I mean.
The best thing about the suspenders is all men wear them. The only difference lies in the "styling". However, by some styling gurus, suspenders are never the hit or the miss.
There are plethora of ways you can wear the suspenders and that too in several colours. Most people have this assumption that suspenders can only give the trendy, casual and hipster look.
However, my fellowmen, it is not the case. Suspenders can also give you the attractive business attire look.
I think now is the right time to consider these 5 ways to wear suspenders stylishly.
Suspenders for formal events and wedding
When we talk about the wedding day attire, suspenders have long been the fundamental of groom's wedding day. However, these days' suspenders have become more personal and playful from being stuffy in the past.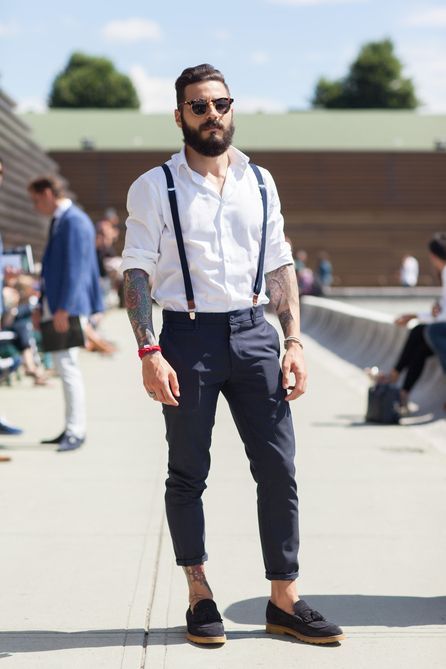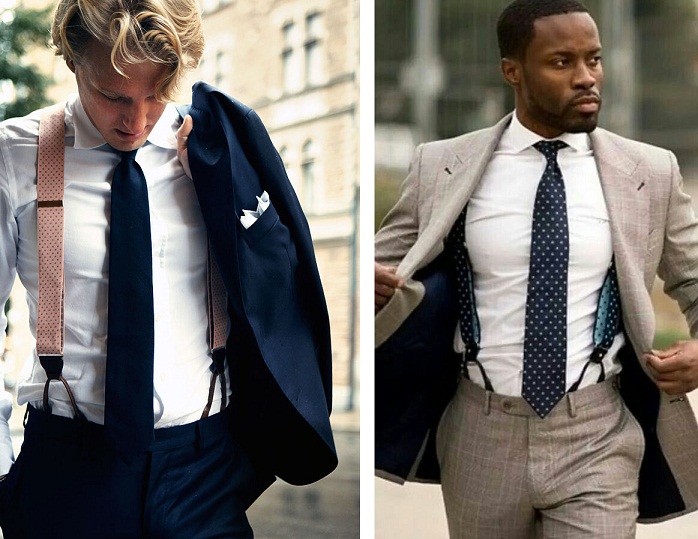 Points to remember
– Pair it with quality shirt
– Putting the French cuffs is always a brilliant choice
– Bow tie and natty pocket square
Suspenders for business
This look reminds me of that sharp and witty look of Lenora do De Caprio and Michael Douglas in the movie "Wolf of Wall Street" or "Wall Street".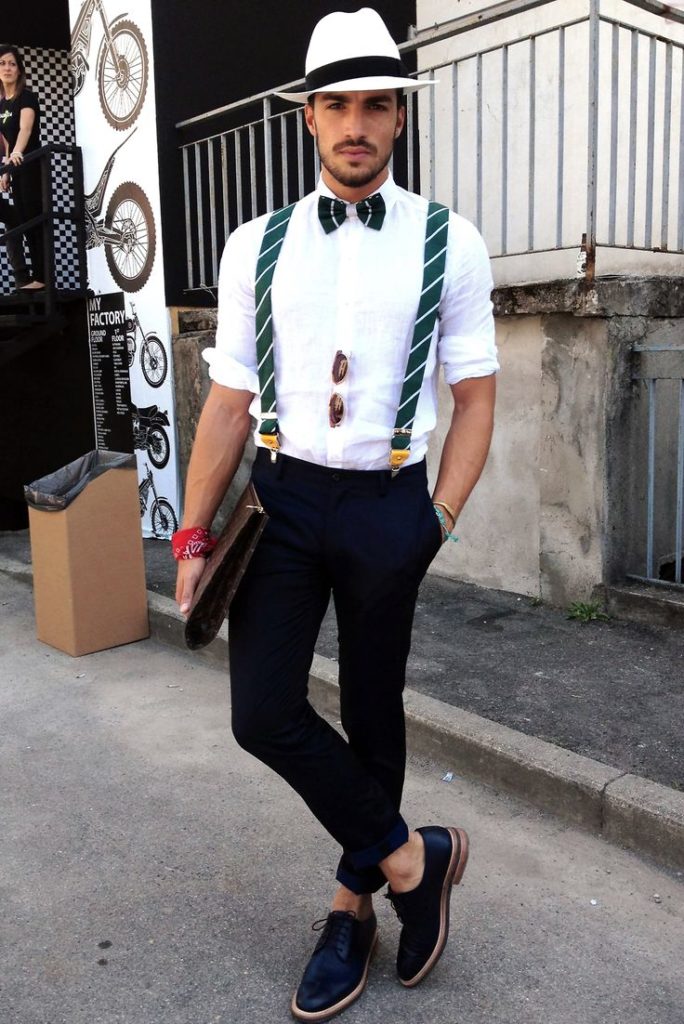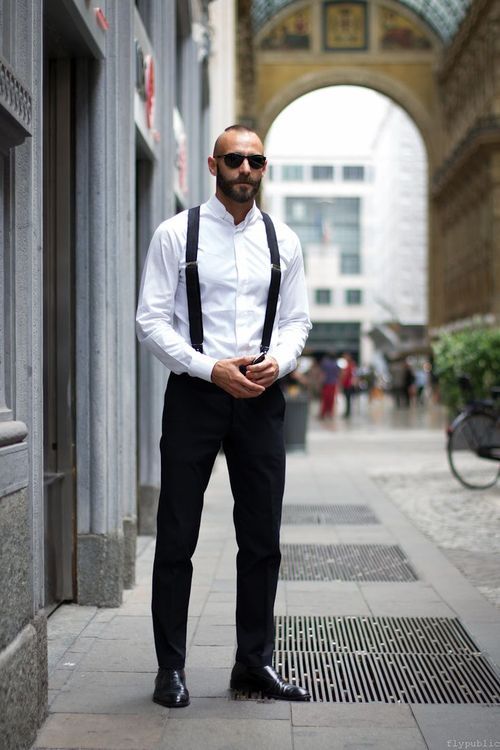 Points to remember
– make the coordination with your shoe color while choosing the suspenders color
– Take classic hue into consideration like navy blue, taupe and black.
– The shirt needs to be white or of any pastel color that gives a sharp, crisp look.
Hanging out (and wearing suspenders)
If you are planning a relaxed and comfortable, hang out with your friends or maybe girlfriend. Moreover, decided to wear suspenders to have some cool hipster look. Well, you are on the right path my boy as this trend start gathering the momentum in 2016.
It is an excellent way to make a personal style statement.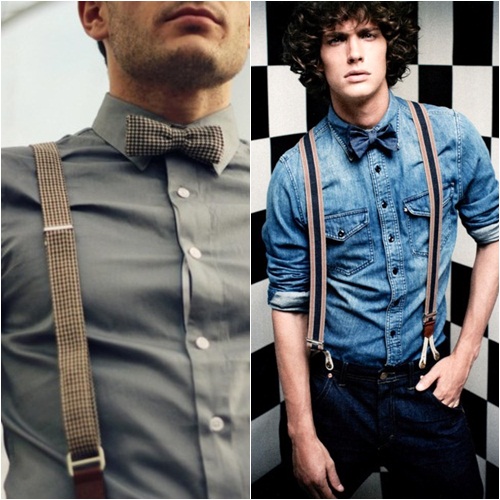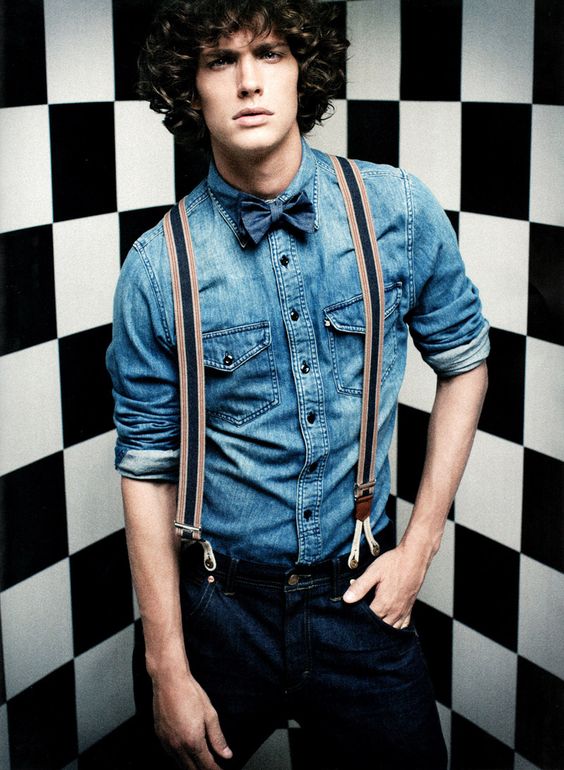 Points to remember
– You can have them with denim with plaid shirts
– You can have them as denim-on-denim outfit
– Even try them with Chinos and T-shirt (of if like then add the hat as well along Loafers)
Non-work suspenders (a walk in the town)
When it comes to adding the touch of style but in a non-formal way then you should adapt the look of Cary Grant.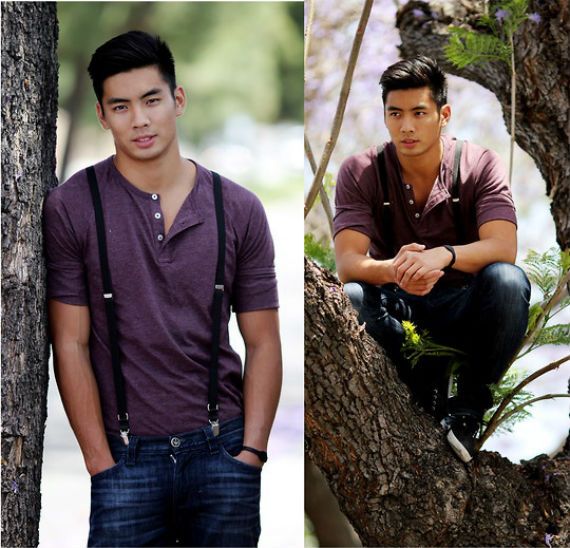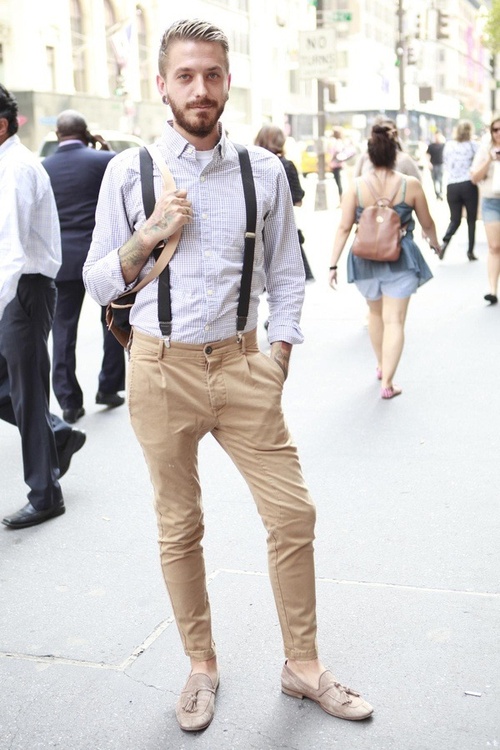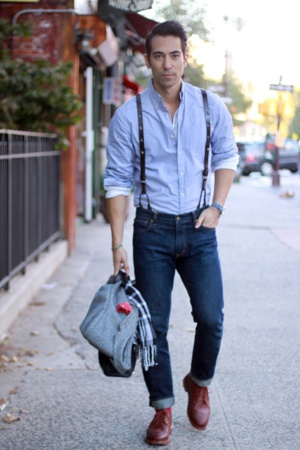 Points to remember
– Denim shorts and plaids shirts
– Complete top to toe denim with broad suspenders
– However, you can have "uniform" look as well, like a grey suit with thin suspenders.
It is a brilliant way to inspire the off-work adventures in panache.
Give it a vintage style
Inspired from Sherlock Holmes and Dr Watson looks? It is time then to re-live the Victorian era.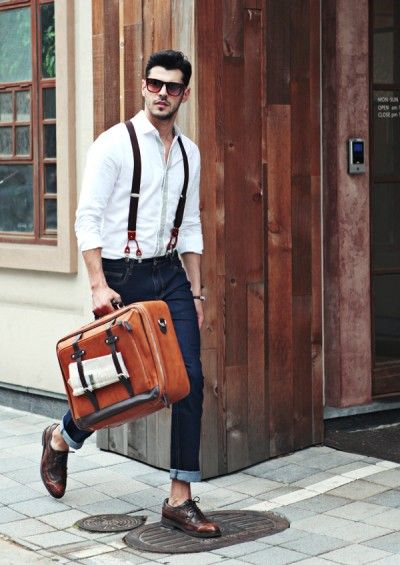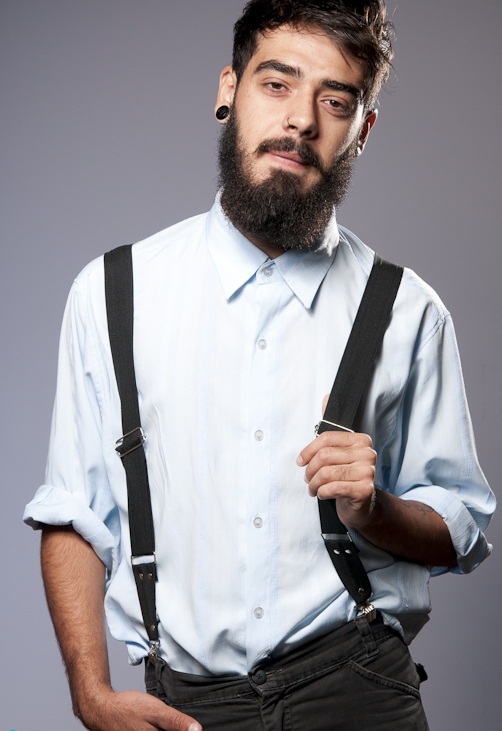 Points to remember
– Take the dark colored pants
– Any shade of white in shirt
– Add Tan colored suspenders over the attire
It is quite embracing style when it comes to graduation parties, semi-formal occasion and casual date.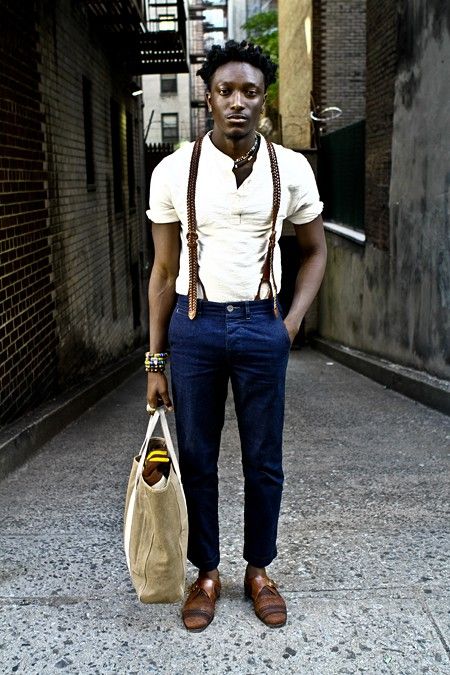 Here are 6 other essentials that you should know about wearing suspenders
Take the buttons not the clips
Do not wear the belt and suspenders at the same time
make sure you get adjustable braces/suspenders
Suspenders looks good on mid-to-long rise trousers.
If you have large belly, then suspenders is your wardrobe's must-have
Suspenders are also an ideal option for those men who fluctuate weight
I hope you love reading about the suspenders-wearing styles. My only recommendation does not buy the suspenders just from any store. Quality is another factor that adds more to your style.