Hey guys, so finally after a long wait of one year, Christmas is here once again. You must be really excited for Christmas but you aren't sure about your outfit. Are you doubtful what to wear on this Christmas Party for a badass look or you don't have any idea that what you should wear on Christmas then I'm here to help you. Today I'm going to tell you some best and awesome looking men's Christmas outfits . This article will guide you to impress your mates, your crush or your neighbor so take a look at these selected dresses and let this party get started.
Go for Formal Dress for a mature look:
If it's your office party or party with your mates, your partners and you want to give a formal look then here I'm with a formal dress code. This is really a great time to show off your formal dressing skills. Go for a blue formal coat or blazer with a same color formal trouser and white color plane shirt. You can also go for a small checked shirt with blue outlining or blue checks. For the bottom, you can wear a blue formal shoe as ever. And don't forget to get a tie, a watch and a pocket square (coat pocket handkerchief) if possible.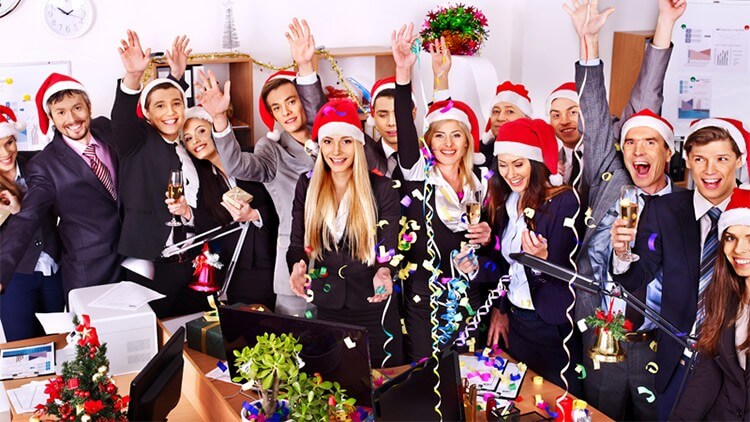 A Simple and Smart Casual Dress:
If you don't want to wear a formal dress then you can go for this simple and smart looking casual outfit and you can say it is one of the best men's Christmas outfits 2018 because it will give you both smart and a mature look. All you need for this outfit is winter coat with blue shades and blue or dark blue trousers or chinos and now talk about shirt then here you should go for a white plane shirt with good knitted jumpers or sweaters with round collar. And this winter coat with a knitted jumper will surely give you a cool and casual look. And for shoes, you can choose any white casual shoe.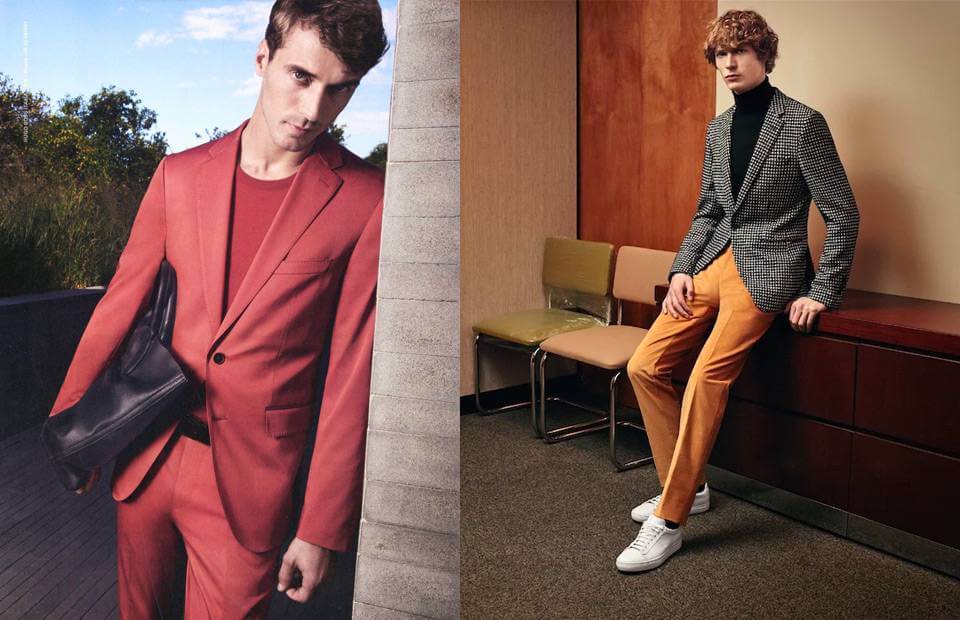 Give a Fantastic look with a fully casual dress:
If you are going to a party of young guys and teenagers then this dress will give you a fantastic and cool look. If you want to fall girls for you this Christmas then go for this dress code without any doubt. You need a red pant with white check shirt of blue outlining. And an open V shape button sweatshirt and with a blue tie and white vertical lines on it. And for shoes choose a blue loafer. So it was the dress but now let me talk about style hack so you should pull sweatshirt sleeves and one fold of shirt on the sweatshirt. And for red pant give a pinfold on it.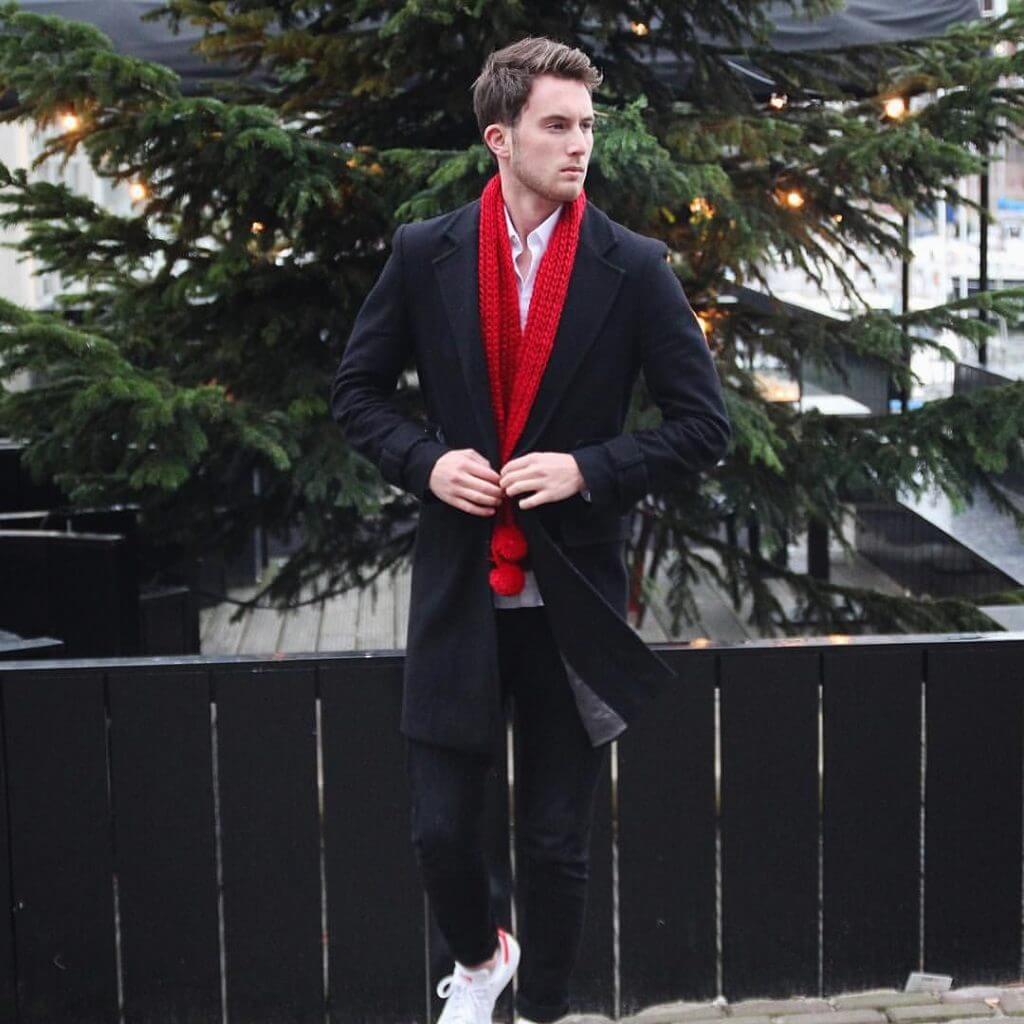 Leather Jacket and Boot Combination:
This outfit is best for heavy winter and fog because in this outfit you will wear a jacket which will protect you from winter and will give you a cool look as well, in the season of winter nothing can be more comfortable than a jacket and a shirt inside it with denim jeans and matching belt. This outfit gives you a wintery Christmas, confident and classiest look. There is one thing that you must keep in mind while wearing this outfit is that the jacket, belt, and the shoes should be in a matching color.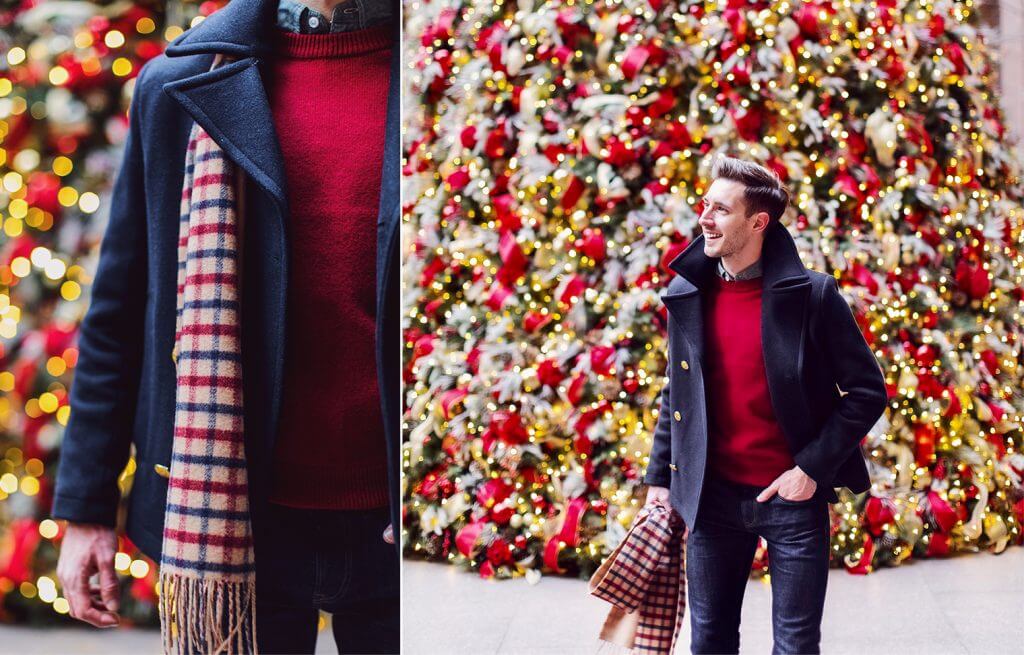 Wearing something that is an out of the box idea
Sometimes we should think extra-ordinary instead of just following the same basic idea and repeating it again and again like we should wear something unusual or funny instead of just wearing the causal suit again and again. You can wear a checked pant on a blazer this will look a bit of awkward but this will surely make you the center of attraction in the whole party. This can be surely an adventure and a life-long remembering moment.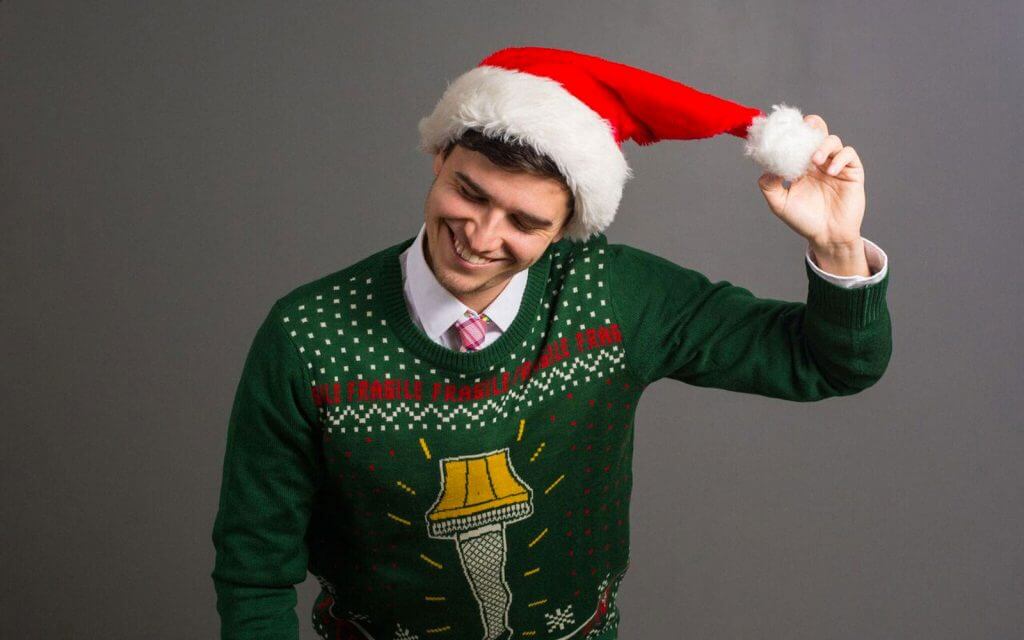 Wearing a Christmas special outfit
For making a special Christmas outfit all you need is a bow-tie because bow ties are made for special occasions, we can wear it with a sweater or with a coat as well for the bottoms you can try jeans or pants, the one important thing is that you must wear boots because boots can give you the perfect look that you've always wanted.
CONCLUSION
Christmas is a very important and special event so you must dress properly in that and so you can follow our men fashion tips for making your dressing sense a bit smarter and different than before this will make you feel more comfortable and confident as well. I hope you liked the article and if it is so then please share it with your friends.