African Print features a wide range of designs, patterns, and bright color and just because of this they are famous. Detail information is given about the Popular African Print Shirts For Men and for what reasons they are famous. Select the print in order to get your desired look.
The below given content will focus on some African Print Shirt and Shorts that should be known.
1. Kitenge Printed Shirt
A cloth that is often printed or decorated with different colors and varieties is known as Kitenge. If we look for the process of printing then it is done by traditional batik technique. The design is equally bright and also detailed on both the sides of the fabric. You will get different types of quality of fabric in such type of African Kitenge Printed Shirt.
2. Wax printed Shirt
African Wax printed shirt is also known as Ankara printed shirt dress so do not confuse between these two words. In such type of printed shirt , vivid colors are used and offbeat, combinations are done. There are also unexpected patterns featured. However, when the fabric is of premium quality of cotton then it will help you to stay cool in hot climates. By wearing any of the wax printed dashiki shirts for men you will be unique, different and able to add some color in others and your life.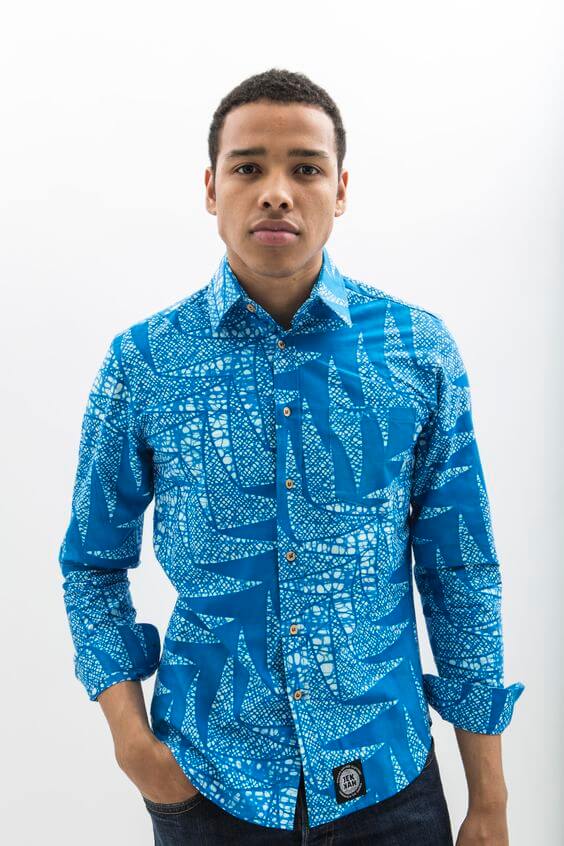 3. Batik Printed Shirt
By the help of resist technique, a dyeing process is being done and then
Batik Print Shirt Mens is made. Through absorbing different colors and then gives a beautiful print on the fabric or material. However, this technique is old and was frequently done in ancient time. The specialty of this print is that its patterns are down in batik rather entwining; by this, it shows the purity and efforts behind the print. A shirt featuring Batik print looks unique and will make you stand out of the ordinary crowd. There are various African prints available in shirt and you should try each and every print in order to experience voguish feel.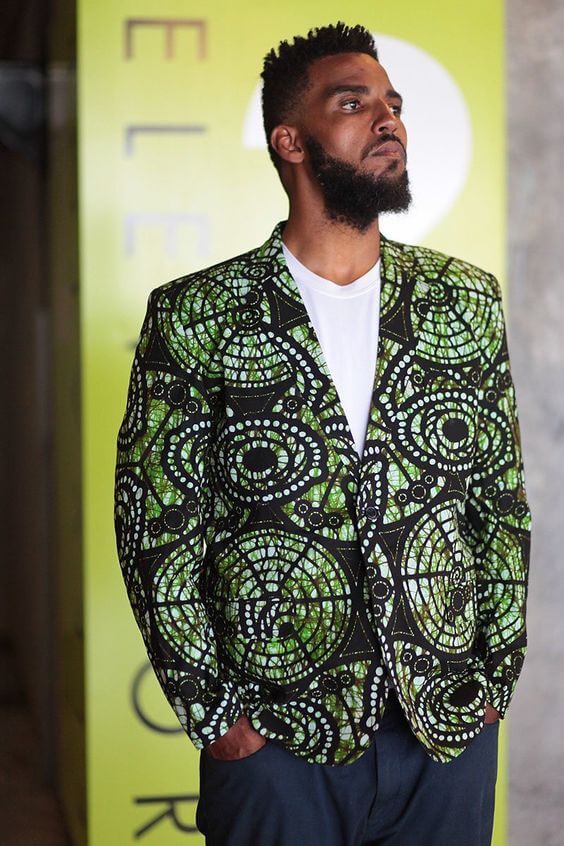 4. Asoke African Printed Shirt
Asoke African Printed Shirt is generally worn by the Yoruba people of Nigeria. It is known as a strong and durable fabric also the most suitable one for the shirt. This print is recommended to wear during special occasion only and not ideal to be worn during casual wear. Special occasions such as weddings, religious rituals and also funerals will be perfect to wear Asoke Printed Shirt. By weaving each strip and further making them together to make an uneven type of weave Asoke print is made and then the shape of the shirt is given to that material.
5. Ankara printed Shirt
The versatile fabric featured in such type of printed shirt will be of premium quality so that it will feel gentle on the skin. People generally wear Ankara printed shirt in order to convey some meaningful message and by this, they can also flaunt social status or a symbol during the marriage. Such kind of printed shirt not only features print and best quality of material but also, vibrancy, patterns and hidden meanings.
You should express your style by wearing an Ankara Printed Shirt. There are many different vibrant colors available so you can select as per your desired look.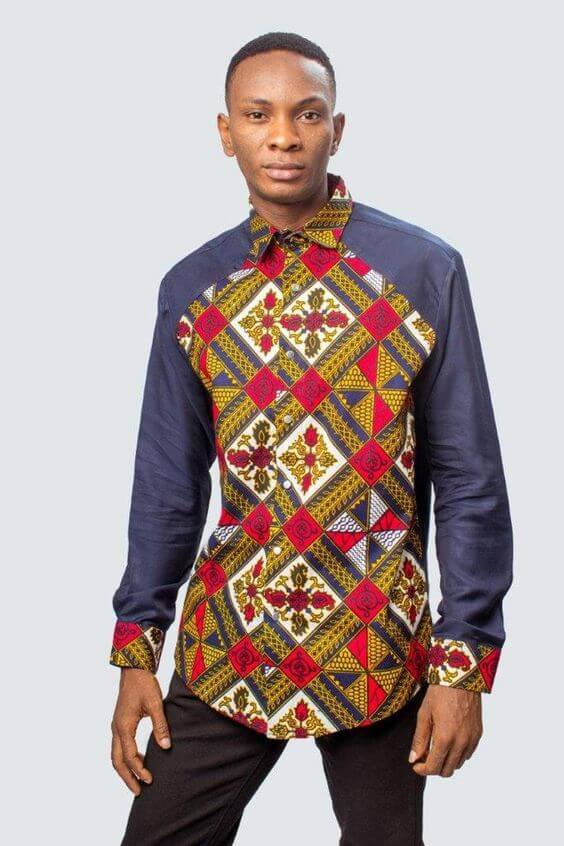 6. Mud cloth printed Shirt
Mud cloth is also known as bogolan and it is known as Africa's most unusual and attractive textiles. Narrow strips of different designs manufactured with hand woven cotton get stitched together in whole cloth. Then the next step is to paint with patterns and also subtle symbols with the help of a variety of natural dyes. If a shirt features African mud print then it would have surely taken much time to craft because this print ideally needs four days to a week in order to get prepared. So it is recommended wearing mud cloth in order to flaunt your modish taste in this voguish world.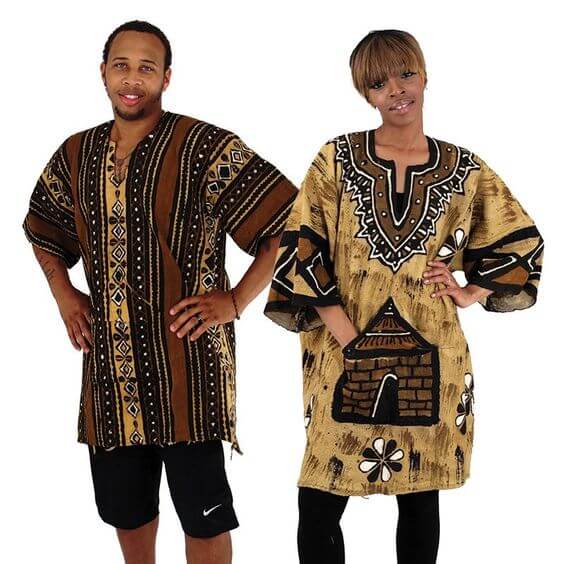 7. Ukara Ekpe Shirt
When you will search for Adire fabric you will surely come across Ukara print. However, in this print, there are similar ideas such as grid but regardless of that still this print has much importance in the textile market. The designs featured have a secret meaning which is known by the members only. There is high energy in the print and because of this; your shirt is surely going to look much different. By reading this blog you must have got the answer of most of the questions. Dashiki shirts for men now can be seen in many countries. Their African prints with vibrant colors will give a voguish touch on your cloth and help you to create a modish look.