When I first learned about Jim Parson's age while reading an article, it blew my mind away. I had to take few minutes to make my mind grasp around the idea that he is 41 years old, yet looks so radiantly young.
Then, I did my research for you guys to discover the mysterious secrets they follow to be able to look half their original age with killer looks.
The tips and tricks are not something we haven't ever been heard of, but they surely are neglected by us on daily basis. So, stay with us and find out 9 amazing ways to look killer even if you're past half century, let's surprise everyone!
Why is there a need to look killer? The idea may seem absurd and too demanding too many people. We don't blame you, as it is a common misconception in various societies that old folks have lived their life and should retire from every department.
They have experienced everything, and in older ages, when most of the people stop working and retire at home, it is not necessary to look pleasant as there is no need to impress someone.
The most appropriate answer would be, everyone should do whatever they do only for themselves. Try to put yourself first, and if dressing up, grooming yourself is your hobby; never give it up just because you're scoring.
It is a matter of fact that when you feel handsome after dressing up, your mood lifts up, and your attitude becomes positive and you spread good vibes around you.
Staying clean and tip-top has an unrecognizable amount of effect on our personal well-being. So, to make yourself feel good about you and making a statement in the society, you should not stop fretting about your appearance.
Helpful Guide: Check out these best men's blog to stay updated
Don't compromise on personal hygiene:
The first and foremost step is to never allow yourself to become lazy enough to ditch teeth brushing, or a shower. This should be forbidden in your books, mind, life, and everything. Even if you're dressed up in Armani, hopping out of a Lamborghini with yellow teeth and smelling of sweat, no one, I repeat, no one is going to give you a second glance, let alone talk to you. People tend to avoid people of all ages who do not strictly follow a hygienic routine. So, point number one, get your teeth shining and body radiating the fragrance of Eternity.
How should you dress up:
This part is going to change your life, and probably, style. As a young guy, you were aware of few things that all Men should add to their wardrobes .
But, as you get older, somehow you tend to lose the speed & traction. You stop caring about fashion sense. You stop readingthe article.
In short, you stop acquiring knowledge .
Hence,
The major flaw that needs to be solved is how older people try to dress up to look younger. Their idea to appear younger is to dress up like one, but we're sad to burst their bubble that it is not how you do it. Never try to fit into skinny jeans with a t-shirt having a skeleton drawn on it, or printed shirt with bold prints, flowers, and items drawn on it. It is plainly cheap and inappropriate.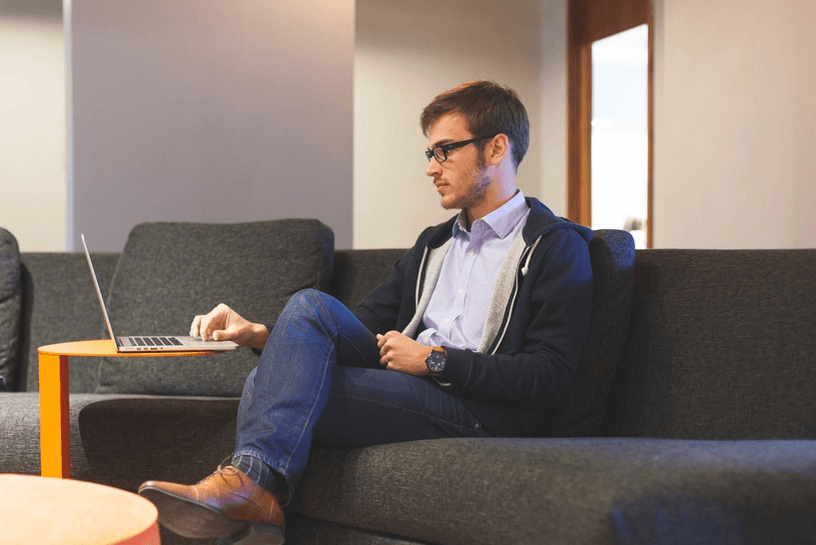 The best way to find out about what would suit you is to shop from the designated department for older people. Don't go rushing into the teen's section that would do no good. Some of the options to consider are:
A nicely fitted tailored suit, for events like wedding and funerals.
Wear subtle colors, nudes should become your best friend.
Fill your wardrobe with button-up shirts.
Buy ties of any color you like to put the cherry on your cake.
Invest in comfortable trousers made out of different materials such as linen and wool.
For winters, buy classy overcoats to protect yourself while rocking the trend.
Ask your wife to knit plenty of sweaters for you; they always save the day when nothing else works.
Accessorize:
I will be honest here. You need to have few ideas about men fashion accessories for a perfect Look & to be honest, getting old does not demand all the accessories to be thrown away. You can have a signature accessory you want to wear to spice-up the decent clothing. A classy watch or branded and trendy sunglasses are for everyone to wear. A funky but decent tie can go a long way to make your outfit seem interesting.
Let go of your hair:
The saddest and unacceptable part of getting older is when you start to lose your hair. It seems ridiculous to convince yourself of how that is not going to get any better. But don't worry; there are many styles to rock with receding hairline and bald patches. The good option is to let them go, shave them confidently. You can look dashing with no hair on your head; I mean, have you not seen Billy Zane looking drool-worthy with little to no hair? But we have other options, too. With hair becoming thinner, the best way to style them is to get a Caesar cut. It makes the receding hairline less prominent while maintaining an uber-chick look.
Must start shaving:
Old age does not give you an edge to stop shaving unless you want to grow a properly groomed beard, which is totally fine. But if you're a no beard person, shave your stubble evenly to give a clean and neat look. Shaving makes a huge difference; it should always be a priority. Secondly, you might not know but hair in the nostrils need to be trimmed, too. They can ruin the game in seconds, so better start trimming those rebellious, short spikes.
Dye it or own it:
Gray hair is a reality no one can escape, so the wise two decisions to make are, either dye it or own it. A subtly dye always looks graceful and reduces your age by 5-7 years. But if you don't want to go through the regular hassle, leave your gray hair as they are, they look ever more graceful and poised. Men with gray hair have an aura of intelligence and power around them; it gives an impression of authority. You may want to try both and figure out.
Change your footwear:
It is highly unsuitable to keep wearing sneakers, flip-flops, and running shoes when you've crossed 50. I am afraid you'll have to say goodbye to such footwear and invest in some new, better and sharper styles to make a long lasting impression. After all, good shoes take you to good places. Best picks are:
Loafers of mild colors such as black or beige are appreciated.
If you really need to have running shoes for running, buy black or gray Nikes, no other option.
Monk straps are trendy, formal and comfortable, buy more of these.
For winters, Chelsea boots will keep you warm while boosting up your attire.
Skin needs care:
This step is not confined to the people who are in the process of aging. Skin needs care from the start, so it is advisable to plot a regime for skincare while in the early 20s to protect the skin damage in later years. A good moisturizer for men is always a good idea as they have comparatively rougher skin, which needs hydration to stay fit. If you've been using a moisturizer from an earlier age, continue using it. But for those who have been neglecting it, it is high time now to start using products to save your skin. Properly cleaning your skin with face washes or soaps is mandatory as the pores have trapped dust particles. A convenient routine with the least amount of vital skin care products is a face wash and a moisturizer. Supplements that help to kill antioxidants also help in delaying the aging process and give a youthful look.
Attitude defines a lot:
Your attitude towards other fellow humans, animals, situations and many things defines a lot more about you than the thought of. Older people who are often termed as a killer looking does not win this title only for their looks, but also for their compassionate and positive behavior. A friendly and empathizing nature attracts people more than the good looks do. Grumpy attitude with complaining behavior masks the killing looks and appearance in less time than expected. Whereas, graceful appearance in partnership with positive attitude adds extra points to make you look killer as Tom Cruise.
Conclusion:
Dressing up and maintaining yourself is easier than not caring about your appearance at all. Negligence takes energy and gives nothing in return. People try to avoid you, and you are left alone in the most vulnerable time of your life. In older ages, some of the perks that only old people have an unlimited amount of free time,a handsome figure in bank accounts and independence. This creates a lot of room for experimenting and trying out new things. This is why it is not tough to maintain and uphold a delightful reputation with even more appealing and pleasant overall look. Remember, the key point is always yourself!