Hens nights are among the many fun occasions that a bride-to-be looks forward to before she gets married. On this occasion, all the bride's girlfriends come together and celebrate her last night as a bachelorette. Since a hens party celebrates the bride-to-be, treat her with affection, flatter her with compliments and use plenty of accessories, especially those "naughty" once to make her stand out. Sashes, tiaras, veils and bouquets are only some of the things that can be used to make her look stunning and feel special.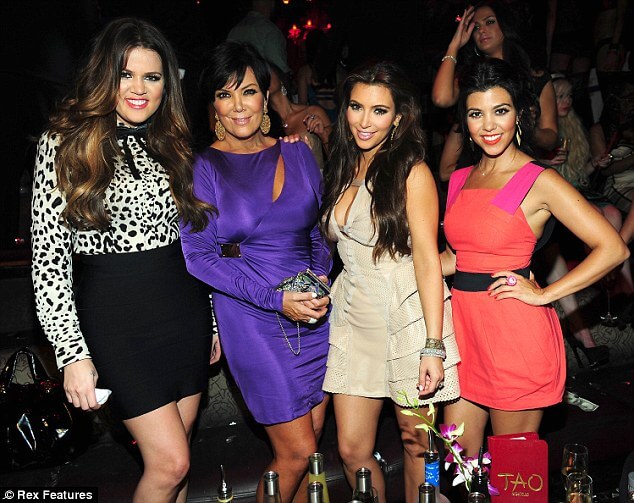 Though the common notion of hens nights is that they must be wild and unimaginable, some brides-to-be prefer that their bachelorette party is only a tranquil affair. It is thus important to speak to the bride-to-be and see what mood she prefers for her special night. Though everyone attending hens night obviously wants to look glamorous and gorgeous, one must dress thoughtfully for the occasion to make sure the spotlight stays on the bride-to-be. Here are some ideas that you can use to dress for your friend's hens night.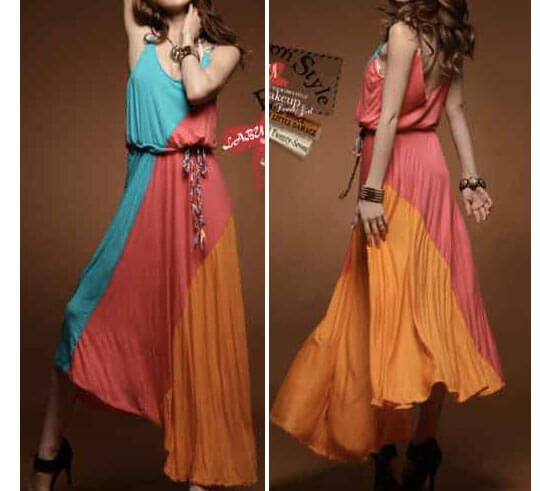 Costume Party for Hens Night
If the hens night revolves around a costume party, there is no end to using your imagination. A popular theme for hens night is Famous Bachelorettes. This gives the bride-to-be and all the other girls a chance to dress up like the most famous single-women in the world. You can bring someone out of the history book or splash some makeup on yourself to look like a Hollywood star. Feel free to dress like Marilyn Monroe or even Monica Lewinsky. After all, this night is not going to last forever!
Hens Night on the Beach
If the hens night is organized at the beach or at a similar location like by the poolside of a swanky hotel, fashionable swimsuits and kaftans would be the dress code for the night. Feel free to wear a bikini and wrap a sarong around yourself while you can accessorize with garlands of flowers, leaves or shells.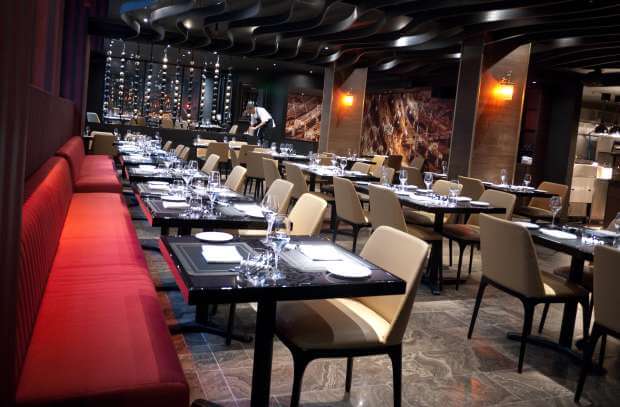 Hens Night at a Fine Restaurant
If you are organizing a less sassy event at a fine restaurant, then you can pick an elegant evening dress or a chic party dress that allows you to flaunt just the right amount of skin and look dignified at the same time. In fact, you could also colour coordinate with the other girls and the bride-to-be to make it evident that you are celebrating a hens night.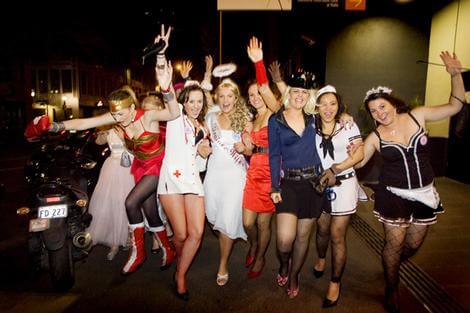 House Party for Hens Night
Women do not have to try too hard to look sexy or have fun! So plan a simple house party and put on any sexy costume you like to set the mood for a playful evening. You could dress like a high school cheerleader, a cute nurse or even a hot police officer. Do not be afraid to go over the top because the bride-to-be will remember this as the most fun night ever! Use accessories like pompoms, injections, batons, horns, masks and fishnet stockings to jazz up your costume even further.
Hens Night on the Road
Every girl attending hens night could dress to be part of a team. Wear custom-made tees and buy a carton of beer before you hop into a car and make a night to remember. In fact, this is also an inexpensive idea for those who want to spend little but have as much as possible fun with their bestie who will soon be married. Get out an old tee from your wardrobe and have a single design printed or hand-painted on each of the shirts. If you wish to indulge however, you can pick any one tee and order the same for everyone. Choose colours like pink, red, black and white as they are usually associated with marriage. This would make all of you look like a cute gang of bachelorettes while you paint the town red and celebrate the most fun hens night ever!
Whether you are having your hens night in Sydney, New York or London remember to dress appropriately for the the occasion, have fun and make it a memorable night to remember.