From brown smoky eyes, green shades to rosy cheeks, we are bringing you the make-up trends for the 2013 which were imposed on us by celebrities and designers on their runaways.
Maroon coloured lipstick
Traditional red lipstick this year will get a darker and more romantic version. In fact some are so dark that shades are bordering with black. Put lipstick on the lips directly from the tube, and do not forget to put blush on your cheeks in order to avoid a scary vampire look.
Brown smokey eyes
Smokey eyes, just like a cut around your neck – does not need to be conspicuous to impress. This year we will wear brown shades. First, draw a line with a pencil in dark brown shades, and then highlight the upper eyelid up to the curve.
Green eye shadow
Not the ordinary green eye shadow, but one that is richer, more sexy and a more glamorous colour that was worn by the models at the launch of the Jason Wu collection. For a complete impression apply a tone of black mascara.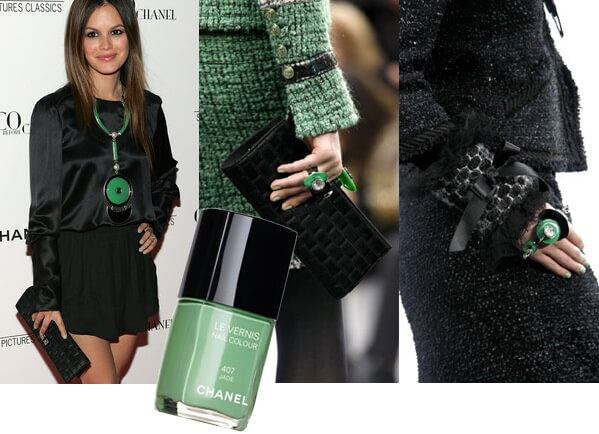 Black cat eyes
Warning – this is not for the timid girl. Dramatic transitions and very visible forms of painted liquids, gels, and pure black are characterizing best as cat eyes this season. For the evening try a combination of Brigitte Bardot and Cleopatra seen at theLanvin show. For this look, first draw the outline with black pen and fill out the shape with a black eye shadow.
A touch of gold
Show your angelic side with the delicate touch of gold paint on the eyes and cheeks. Circle your eyes with a golden eye liner or sprinkle the delicate white-gold shadow over the entire eyelid as Dolce &Gabbana for the catwalk models. Gold skin gives a special effect when put on the cheeks. For lighter complexions try beige-gold combination, while the middle and darker complexion should go for more bronzer shades.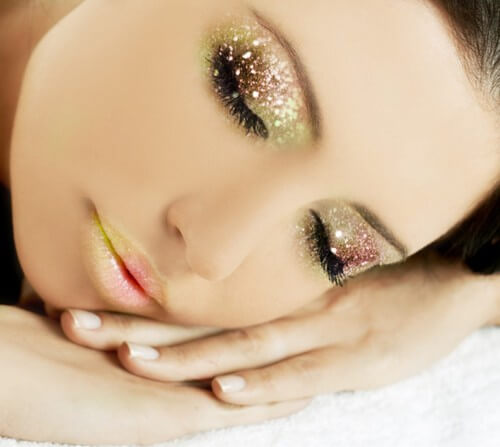 Use cobalt colour on your eyes
Dark blue colour shades adorn the eyes of models in shows such as that of Stella McCartney and Anna Sui. A small dose is all you need, and you can only try this with the blue mascara which you need to apply to the upper and lower eyelids.
An arden matte lipstick
Arden bright lipsticks can sometimes look cheap, but that is not the case when it comes to the dark pink and red colours as seen on catwalks by Jila Sander, Thakoon and Marc Jacobs to name just a few. With a full glow you will look elegant, stylish and 'adult'.
Perfect skin
No one has flawless skin, but you can 'fix' it with, of course, the right makeup. It is important that the skin does not look like it had oil spilt on it, so you need to choose aluminiser without too much pigment and shine. Apply it around the outer corners of the eyes and down on the cheeks.
Rosy Cheeks
The illusion of healthy and rosy cheeks will be required this year. Stick to the creamy blushes – it's easier to apply and smudge evenly on the cheeks.