When you're a big guy, whether vertically or horizontally, it can be difficult to always find fashionable clothes that are large and in charge. But just because you're built like a brick-house doesn't mean you should have to sacrifice your style. Thankfully, when done properly, there are a few current trends and classic looks that will make just about any guy look and feel great.
Sweaters
Sweaters are very much in vogue right now and we've mentioned some of our favourite knitwear before. However, we'd also like to note that classic cable knit sweaters and oversized pullovers are all the rage and an essential staple of any man's wardrobe. When it comes to knitwear this season, bigger is better for both boys and girls, so get comfy next time you're looking for something to wear on a cold day.
NBA or NFL Throwback Jersey
The thing about a good throwback jersey is that they're comfortable and, depending on your choice of team/player, can make a statement about the wearer. Football and basketball fashions lend themselves well to big guys as the jerseys are designed for some of the biggest dudes on the planet. The NFL and NBA have never been more popular and with teams like the Golden State Warriors and Carolina Panthers enjoying historically great seasons, it's the perfect time to get in touch with your inner sports star.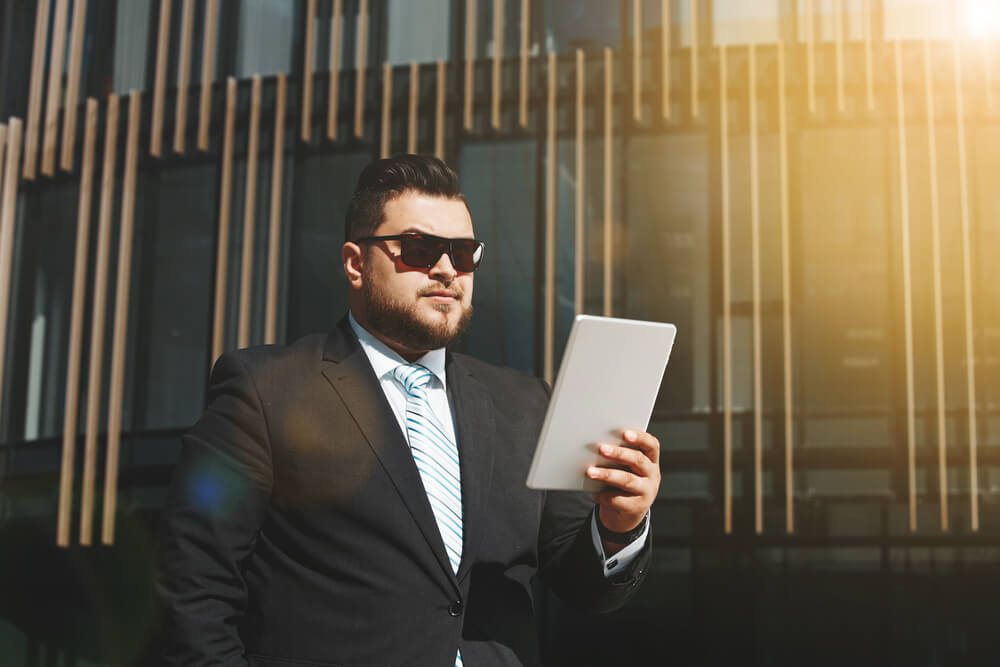 Sharp Suits
Speaking of NFL players and fashion, Hall of Famer Michael Strahan released his own line of suits for larger men, which is a godsend if you're more than two meters tall. Finding suits that are not only affordable but tailored to look good on a larger frame can be difficult. However, when you find a tailor that can work with you and your size, hold onto them because they are worth their weight in gold.
Camouflage
Hear us out, camo is more than just something for hunters and outdoorsmen. The military print has been featured in the latest Yeezy line by Kanye West and remains a street-style staple with designers such as A Bathing Ape. Best of all is that camo actually does a great job of helping to make a statement while still looking stylish when worn properly. While we don't recommend wearing hunting gear about town, there are plenty of great coats and camo colourways displayed on this site that can expand your wardrobe and add some flair to any ensemble.
Boots
For men with big feet, finding fashionable footwear is a task that is easier said than done. Those who have passed that magical threshold of the 13.5 size have probably experienced the inability of being able to find their favourite shoes in their size. Or, they've gotten a pair only to have them comically resemble clown shoes. Luckily, a great pair of Chelsea or desert boots scale up in size remarkably well, and they can easily pair well with casual outfits or a good suit.
With these five tips in mind, you'll be looking sharper and feeling more confident in no time. Happy shopping.