Gone are the years when lace is reserved for wedding dresses and lingerie. It has created a big wave in the fashion world, appearing on almost everything – from frilly weekend blouses to lustrous day dresses. It has been a huge fashion trend in recent years and plays a big role on dark romanticism, which is expected to remain en vogue through 2014. Lace reflects femininity and romance. Lace provides a sexy decadent feel to an outfit. It indeed has the magical power to make us slink across the room with confidence in its seductive look.
Lace is staging a comeback and even comes in new colors and fresh accents that will make everyone stare. It has dominated even accessories like bags and shoes. An evening bag made of lace will never go out of style. The texture of lace also makes perfect go-to shoes for evening parties. Lace is such a versatile material that it can also be used as accents on trousers, tights, shorts, and skirts. This perennial feminine go-to fabric will surely keep the timeless trend kicking. Check out some chic and flattering ways to showcase your personal flair for lace.
Wear With Printed Trousers/Skinny Jeans
Let this dainty lace provide a rocker-chic vibe by toning down its sweet nature with printed trousers and skinny jeans. To complete the new look, wear interesting chunky jewelry and heels for an edgy ensemble.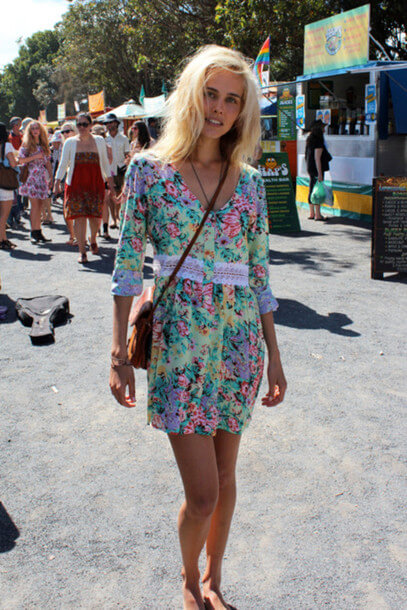 Maintain Its Classic Vibe
Neutral colors work best when layering with lace. They are the most wearable. Try pairing a capped-sleeved lace blouse with fancy shorts.
Be Bold With Bright Colors
Colored lace is en vogue this season.For a change, choose lace items in bright colors like hot pink and red instead of the usual black and white colors. Brighter colors of lace make a trendy statement.Accessorize with neutral pieces. A red lace dress would make an excellent evening party dress. You can substitute it to your usual little black dress.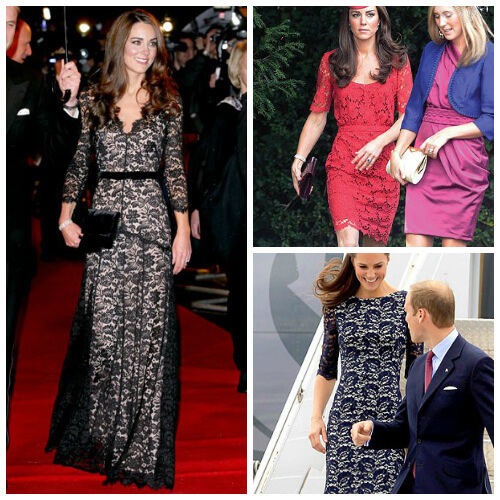 Experiment with Contrasting textures
Be aggressive when experimenting with lace. Mix contrasting textures to balance the fullness of lace. If you're wearing a lace dress,pair with a leather jacket to add a boyish punch to the outfit. If you want to tone down, mix with knits and jerseys.
Choose The Quality of Lace Fabric
For casual daytime look, wear a mid-length lace dress in neutral color paired with your favorite ballerina flats. Lower quality and heavier lace fabricsare the appropriate choice for casual outfits. High quality and intricate lace details are reserved for evening wears.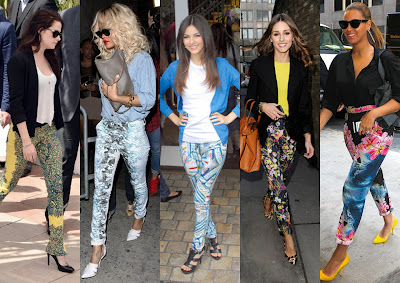 Wear a Cropped Lace Top
A cropped lace top is best worn with high-waisted pants, skirt, or shorts in bright hues and gradient dye. You may also trya black halter bodysuit and layer it with a cropped lace top.
Don't be afraid to experiment with lace to maximize its beauty. Have some fun in styling and discover how well lace works for you. Lace would always be an intricate choice of fabric whether for casual or formal outfits. Follow these simple tricks to keep the timeless trend kicking in style. Check wholesale clothing for some great lace finds.