Most moms-to-be know that we're far from the age of drab maternity sweats and pregnancy cloaked in shame. In fact, of the hottest trends spotted at Fashion Week, most can be found in forms that will flatter your bump. Check out the following pieces to stay warm and fashionable through the coming fall.
Emerald Green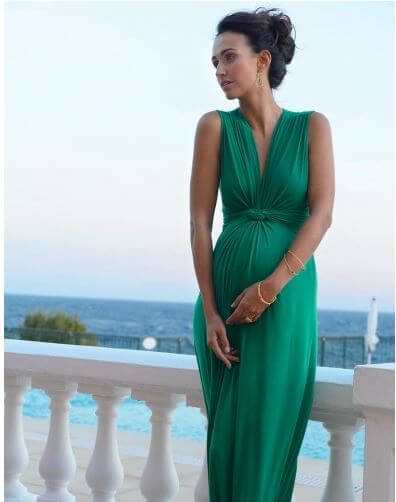 The model in this picture should not push this maxi dress to the back of her closet just yet! Emerald Green is still the hottest color of 2013 according to Pantone and every fashion magazine that has quoted them. This dress can be altered for fall with the simple addition of a blazer or bolero jacket, and wouldn't look bad with simple brown boots (which are also in fashion this season.)
Houndstooth Dress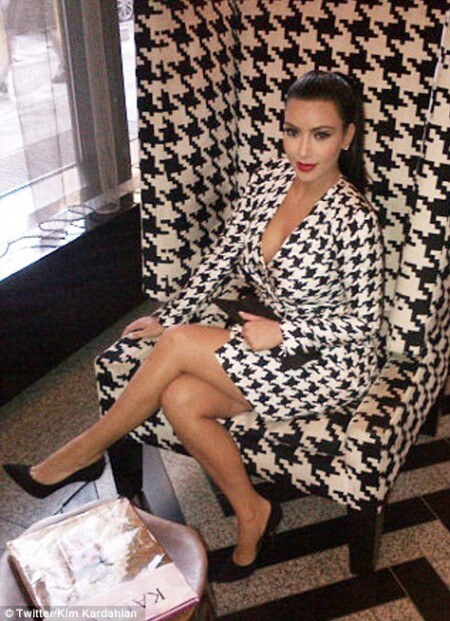 Menswear and the classic patterns associated with it are back for women this season, and jackets like this one will even make you want to pretend that you're concealing a package in a spy movie instead of your future bundle of joy. Notice how it's paired with white shoes here—foreshadowing winter snow is another notable trend for fall 2013.
Turtlenecks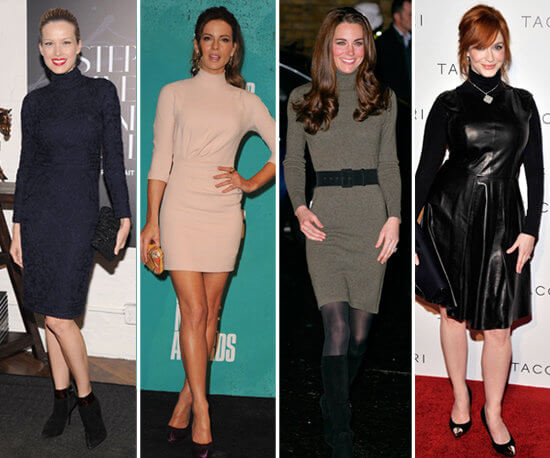 A turtleneck tunic like this may be the most comfortable article of clothing you can slip on your body while still being trendy this season. Though it may have a drab reputation (especially in taupe!), the turtleneck pairs well with sharp masculine patterns and military-inspired trends. Additionally, nothing will make you look more classic and put together than this neckline peering from over the top of your houndstooth jacket.
Stripes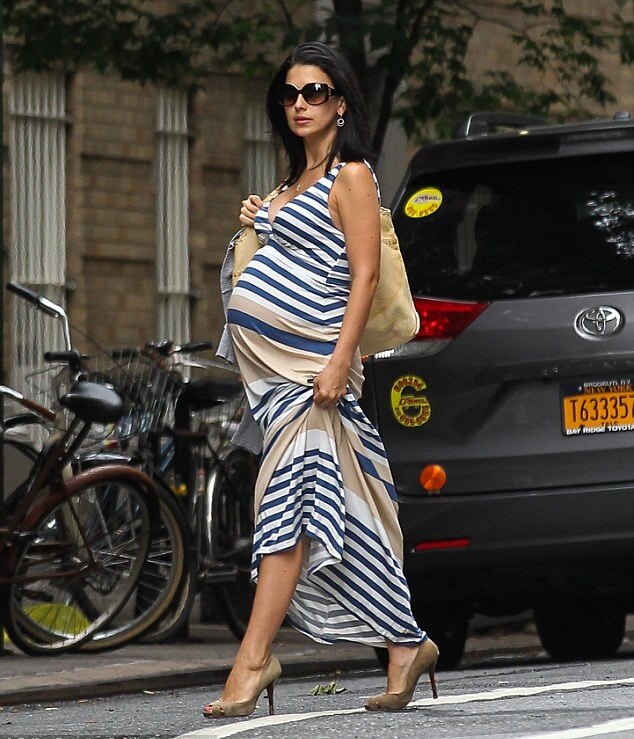 The myth goes that horizontal stripes are unflattering to curvier figures, but I have always disagreed. This season's trend—particularly ubiquitous in maternity fashion—proves my misgivings correct. Bold stripes, especially on tops, are big this season, and will certainly flatter your form, not matter its current shape. Don't be afraid to clash: this could look amazing with a patterned men's blazer.
Peplum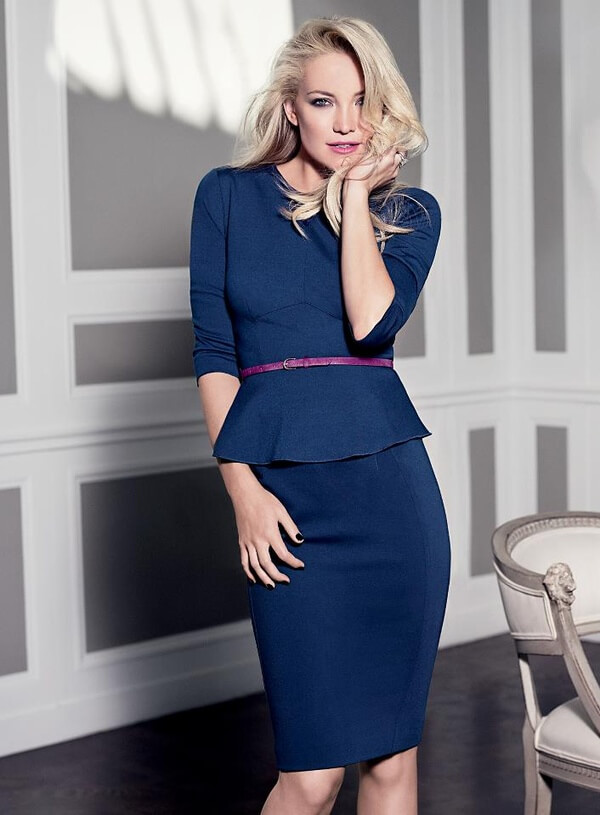 Peplums were big this spring, and peplum-laced apparel has been given longer sleeves for the fall. While some pregnant women seem worried that this extra tiny skirt may look like a flag pointing to their bellies in an unflattering way, it augments the bump as a detail on this little black dress. Appropriate for work or a night on the town, this garment will help remind you that pregnant is beautiful.
Other Trends
The five items that I've mentioned could just be the beginning of your stunning pregnancy wardrobe. For those of us who secretly (or not so secretly) yearn for the days of pregnancy sweats sometimes, I'm happy to point out that the knit beanie is very in this season. If you're not into this cozier chapeau, many models walked the runway with hats that didn't look like well-crafted craft projects. If you bought tall brown boots last winter, they're still stylish, too. I can see a pair of polished Frye riding boots paired with orange leaves and any one of the above ensembles.
Kristen Hurst is a stay at home mother of three who enjoys blogging. She received her bachelor's degree in fashion marketing, and writes often about nursing clothes. When she's not trying to juggle the lives of Casey, Austin and Ben, she enjoys painting and catching up with a great Jane Austen novel.