Whether spring or fall, the athleisure trend which took the clothing industry by storm looks set to stay or even grow further. Stating it simply, athleisure is a combination of "athletic" and"leisure" aspects in what a person wears.
Any attire that is comfortable enough for exercise while also being suitable for casual everyday wear is Men's Athleisure Outfits. There is the right balance of performance fabric for athletic activity with everyday wearability. Imagine a day when you could wear your bodybuilding clothing to work!
Men's Athleisure – 9 Winning Ideas
To prove to the world that you've conquered athleisure fashion, remember to:
• Stick to the basics
• Prefer body-hugging over loose
• Mix sportswear with weekend wardrobe
• The best go-to colors for this trend are black, white, navy and grey
Moving on, here's a look at some basic pieces for your athleisure wardrobe and how to work with them.
1. Tailored Joggers
A jogger is like a combination of a pair of jeans and sweatpants. Tailoring is absolutely essential to make it a piece of athleisure attire. If you're the kind of guy who would prefer to play safe, go with tapered joggers. Feel a little more daring? If you are and are also quite confident about being able to control your boners, try a skinny jogger.
By virtue of their versatility, joggers are a popular athleisure staple. Pair it with an extended T-shirt, low-cut ankle socks and some nice looking running shoes, and you've got a look that's really trendy.
Layering with a Harrington jacket is another awesome athleisure look. College students can particularly benefit because of the no-hassle style elevation it offers.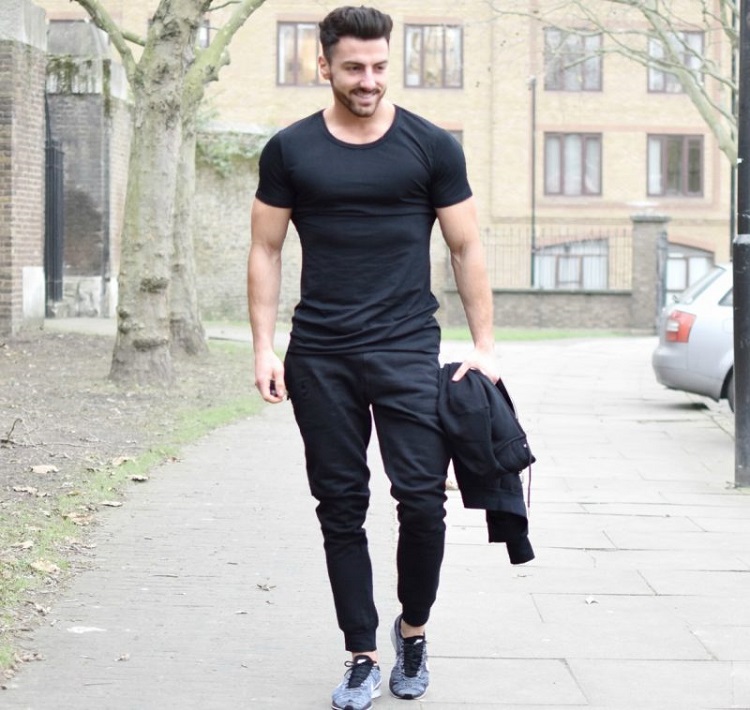 2. A T-shirt of extended length
A longer T-shirt attracts attention and is ideal for any layered, cozy look. The finer the yarn, the better the ability of the shirt's drape, to put across the image of a relaxed silhouette.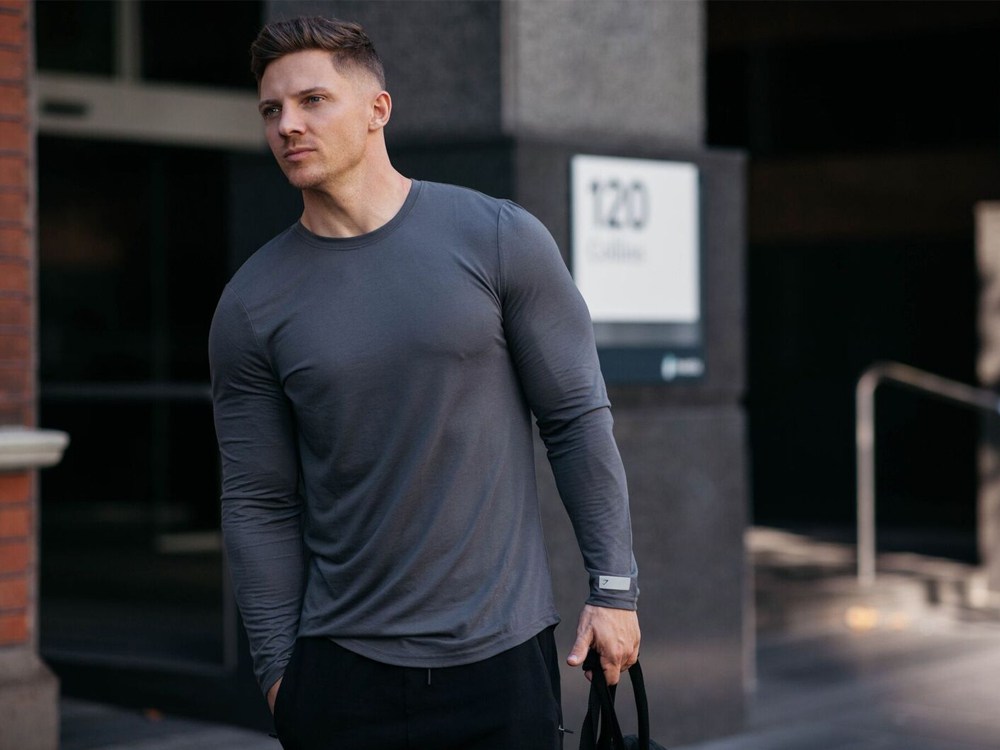 3. Casual Trousers
If you want something less sporty for your bottom half, replace the track pant or jogger with a pair of casual trousers. Cotton stretch fabric is comfortable to wear and with a slim fit, it gives out a real killer look. Casual chinos offer a streetwear feel. Feel confident wearing them with nylon outerwear or your favorite jacket.
4. Crew Neck Sweater
Crew necks are characterized by a round, close-fitting neckline. They are comfortable, practical and full-on athleisure! Wear them with jeans for a relaxed walk to the mall; maybe even add on a cap or backpack.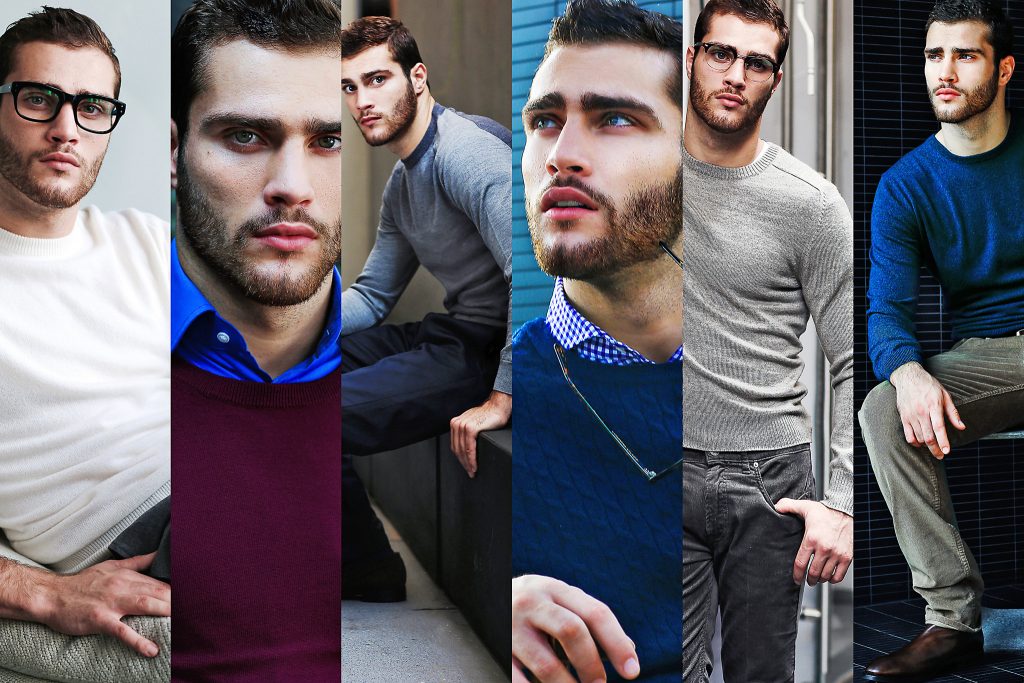 5. Athleisure Bag
Complete the rocking athleisure look with some good accessories – a bag or a pair of sunglasses or both. A backpack makes an ideal match, so does a gym bag or sleek carryalls. If you can get a gym bag with a functional carry strap, so much the better. This will make it easy to convert the bag into a backpack, should the need arise.
The duffle bag is another great athleisure accessory choice. Scuba fabric styles, satiny nylons or a rubberized leather finish are a winner. Also look for good details such as contrast zip pullers and/or branded webbing. Aim for sporty, stylish and functional when choosing a bag.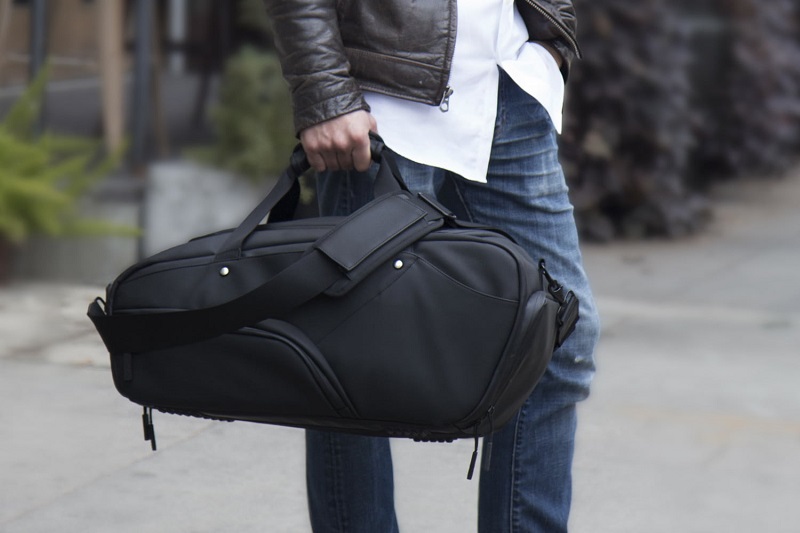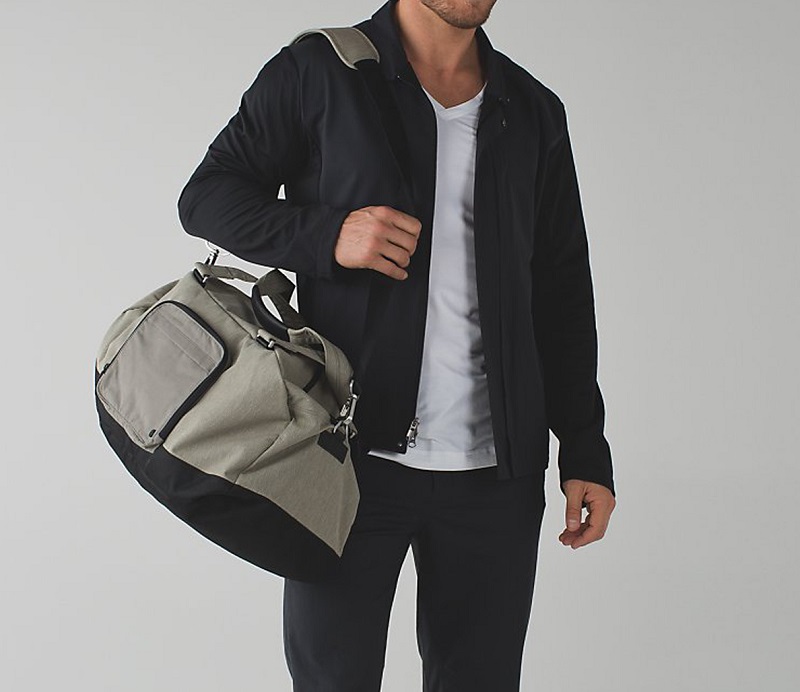 Performance Underwear and Socks
Contrary to what you may believe, there is quite a difference between the regular underwear and socks and what is considered the "performance" variety of these items. When you have lightweight, sweat-wicking and odor-resistant fabric, you benefit from that extra degree of comfort. Ideally, purchase them in black color so that they go well with your work attire.
Footwear
Gone are the days of having sports footwear that you could wear only at the gym. Sneaker and trainer brands are now catering to the needs of men who want to be able to wear the footwear to work, for a night out with friends, to step out for a chore or wherever else they wish it to take them. The benefit – you feel lighter and freer while not compromising on the fashion.
Try clubbing a navy jacket with navy German Army trainers made of leather for an impressive balance of neutrals.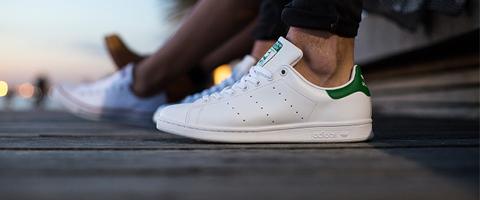 Perhaps reading all this is inspiring you to get in touch with some wholesale clothing distributors to see if they have any fantastic athleisure options for you. Embrace your new look and the comfort and style it offers. Cheers!