There is no woman out there that can deny that she doesn't like a nice pair of shoes. Since shoes usually contribute a lot of style to your wardrobe it's important to know how to wear them properly.
What most women tend to have problems with is wearing shoes with their leggings. Check out some of the best shoes you should wear with your leggings and how to wear them with style.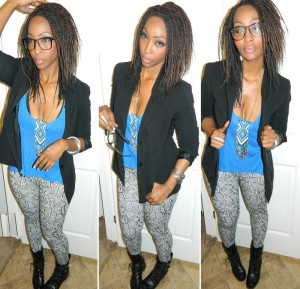 Sandals
Wearing a pair of sandals usually looks great with leggings. The best styles of sandals you should consider are the strappy and gladiator ones. If the weather is warm and you feel like wearing your favorite pair of leggings you should definitely consider putting on a pair of nice looking sandals to wear with them.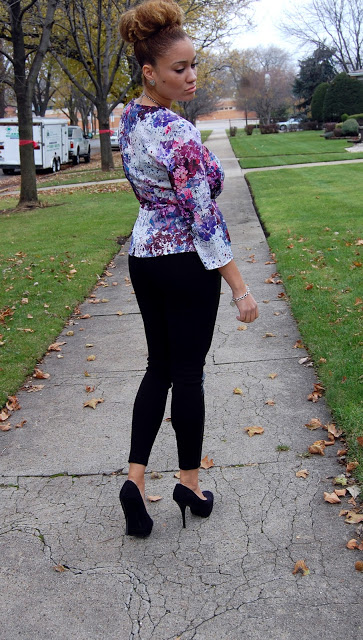 Heels
Some women don't know how to properly wear their leggings with heels or pumps. The trick is to make sure your heels complement the top you're wearing with the outfit. The type of heels that go very well with leggings are the ones that have a tight silhouette.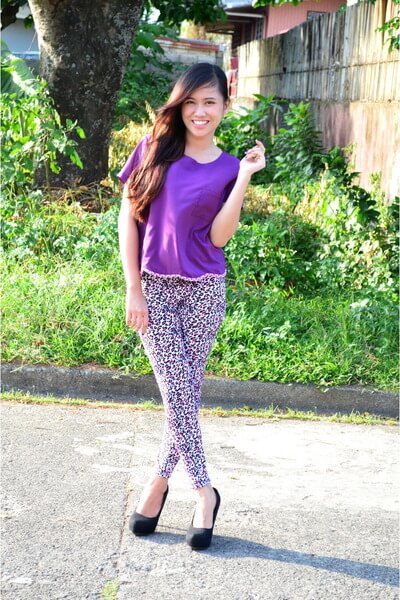 Flats
One of the best shoes that always goes well with leggings are flats. You definitely need a good pair of flats to wear with your leggings when you're ready.
Flats are great for leggings because they have a tight silhouette and they aren't chunky looking like sneakers. The lightweight and compact size of flats fit perfectly with leggings.
Also, since flats come in a variety of different colors you can always find a pair that will match well with your wardrobe. Even though flats come in many different colors, it's safe to go with solid colors which always goes great with leggings compared to patterns.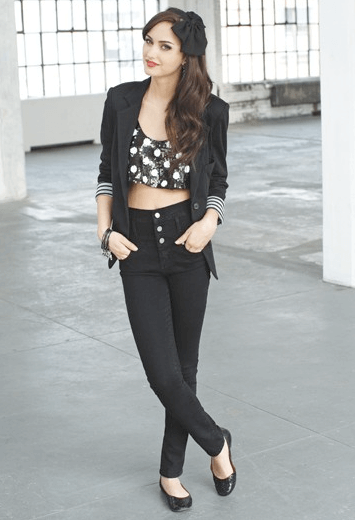 Boots
Wearing boots with leggings is a popular look during the winter months. The trick here is to wear leggings that have enough length so you can tuck them away inside your boots completely.
The biggest mistake you can make when wearing boots with leggings is leaving some skin in between the top of the boot and the bottom of the leggings. Also, make sure the top you're wearing with the outfit is not too long so a good amount of the legging is exposed, which will add a nice proportion to your outfit. If you have legs that are long go with calf length boots, and if you've got shorter legs ankle boots will work great with your leggings.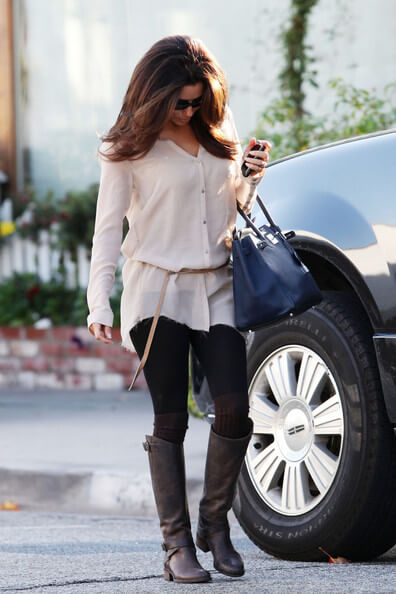 Of course there are some exceptions to these tips outlined above. You should experiment with different looks to see what you like and what you can wear confidently when it comes to your leggings.
John is a fashion expert who has worked in the industry for over 12 years. You can find more of his writing at Gypsy Dharma, which is a fashion website that offers unique handmade clothes and leather boots for women of all ages. You can find some great shoes like ankle high or knee high boots on the site, plus even more fashion tips.